We Proudly use
Jan Marini Research Skincare
Founded in 1994, the San Jose, CA-based Jan Marini Skin Research, Inc. (JMSR) is a recognized leader and innovator in skin care that is committed to continually expanding and improving the professional skin care market. JMSR's two primary focuses are to provide innovative technologies that deliver proven measurable results and an unwavering commitment to the ongoing success of our customers.
PCA Skin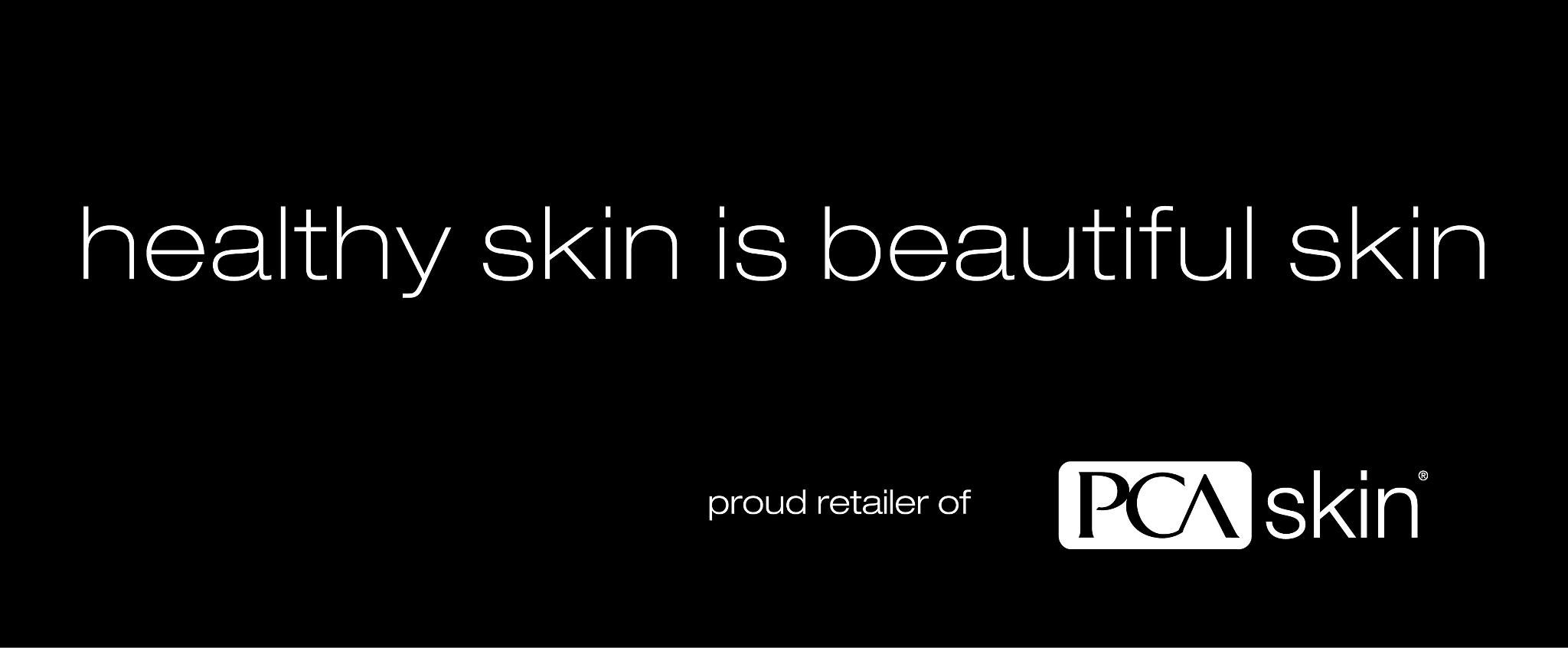 PCA SKINPCA SKIN treatments and products are available exclusively through licensed skin health professionals that have been trained and certified by PCA SKIN in their use. PCA SKIN certification is sought after by medical professionals across the nation. The knowledge gained from our exceptional education enables professionals to build successful practices and achieve the most effective results from PCA SKIN daily care products and professional treatments.
Facials and Clincical Skincare Treatments

TMB Signature Facial
Because it IS all about you – personalized to your unique skin.  Ultrasonic cleansing, exfoliation with a safe, gentle acid or enzyme mask, extractions followed by a relaxing massage to the face, neck, and shoulders that finishes with a cooling mask.  Our most popular facial!     75 minutes         $150
Anti-Aging Facial
A facial that suits matured skin.  A mild peel to exfoliate and brighten the skin. Anti-oxidants are used to target the restoration of elasticity, brightness and a more youthful appearance.    $125
Vitamin C Anti-Aging Facial
Vitamin C is a powerful anti-oxidant that is critical for the immune system, but also for the maintenance of healthy, resilient skin.  This facial improves the production of collagen and the skin's elasticity and "bounce."  It's also great for reversing age related sun damage.  A must have!!    $125
Deep Cleansing /Acne Facial
Double cleansing, ultrasonic cleansing process, steaming,  focusing on extractions or black heads and pustules  and calming of troubled skins. The use of anti-bacterial ingredients will help restore a healthy glow and vitality in your skin in no time.  (No massaging of the face with active acne.)         $95
Spa Facial
A lighter relaxing facial with enzymes, minimal extractions, a finishing mask and a relaxing facial and neck massage. 50 mins $90
 Express Enzyme Facial
Enzyme Exfoliation and light extractions accompanied by a mask suited for your skin type. Great for sensitive skin.  No Massage   $60
The Ultrasonic Facial Treatment is a three-step complete facial that uses ultrasonic technology:
The first step removes 20% to 50% the outer layer of the skin which we continuously shed. Ultrasonic vibrations spin the water molecules at high frequency.  This step gently removes the dead surface skin cells and deep cleans out follicles without the irritation and inflammation that is sometimes associated with mechanical methods.
The second step of the Dermasound facial uses the process of sonophoresis to create pathways through the layers of the skin to dramatically increase the penetration of treatment products. The treatment products used during a Dermasound facial are specific to the results which are sought.  This treatment can be customized to treat acne, rosacea, fine lines,hyperpigmentation and signs of aging.*
The third step of the Dermasound treatment uses microcurrent therapy. Our cells have a natural electrical charge that can be damaged by the sun, the environment, and the process of aging. Microcurrent therapy promotes healing and restores the cell's normal functioning. It increases the transport of nutrients to the cells and removal of waste products. Microcurrent therapy also stimulates the production of collagen, one of the most important support structures of the skin.
$110
 Microdermabrasion Treatment 
Using genuine laser-cut diamond-tip applicators this  treatment will exfoliate the skin's upper surface while a gentle suction feature stimulates the production of collagen & elastin and improves blood circulation.  A soothing, hydrating mask is applied after this treatment. Your skin will look and feel clean, fresh and rejuvenated from the very fist treatment. Great for acne, scaring, thick sun damaged skin. $95  Add on to any facial $25  Decollette' (chest) $30
PCA SKIN®  Therapeutic Pumpkin Facial
 Brighten, Hydrate and Exfoliate! Many benefits of this pumpkin treatment has simultaneous actions; it exfoliates and draws impurities out of the skin while introducing vitamins, enzymes and nutrients into the skin. This is an excellent treatment for smokers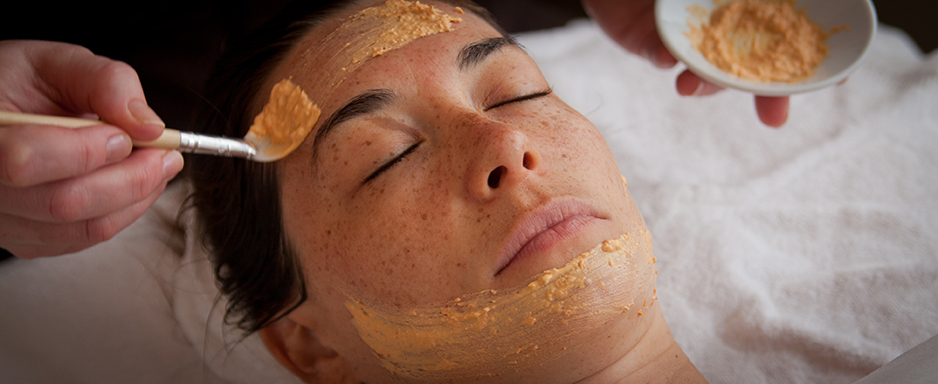 as it stimulates circulation, promotes healing and provides vitamin nutrition. This treatment is also great for smoothing the skin, as the naturally occurring salicylic acid in pumpkin removes the dead surface cells that cause rough texture. The skin will have a healthy glow following this treatment.  $125
Papaya Facial Like a trip to the Caribbean  
Starting with a gentle foaming cleanser with Papaya Extract to lift away makeup and impurities followed by a papaya enzyme scrub -Micro-beads and enzymes from Papaya Extract revive tired skin and help remove dull surface cells. Youthful clarity is restored; texture is renewed. A Papaya enzy
me exfoliating mask with honey and softening ingredients to hydrate and brighten.  And to finish, a delicious high potency serum. Helps accelerate cell turnover and speed up the production of fresh, younger cells. Actively hydrates and revives tired skin. Complexion regains its youthful radiance and resilience  $100
Dermaplaning
Dermaplaning is a simple procedure to exfoliate the epidermis and rid the skin of fine vellus hair. Using an instrument and a delicate touch, the provider simply abrades the surface of the skin with light feathering strokes. Removing the epidermal skin allows products to penetrate more readily into the deeper layers, and is often used in combination with chemical peels. However, the procedure can be done alone for patients who may be pregnant or nursing.$95
Add on to a facial $25
Refreshing Body Polish
Treat yourself to a refreshing body polish to exfoliate dry skin away and replenish with an application of warm moisturizer.
$90
Back Facial  
Let's not neglect our backs.  The skin on our backs tends to break out or can be very dry.  Clean, exfoliate, massage, mask and be ready to show off that back!  $75
30 minute Minis! $50

30 Minute Mini Micro to exfoliate, polish, brighten and hydrate your skin with a finishing ma

sk and no downtime! Perfect for moms on the go or when you have that special event and no time for downtime.
‪

The Ultrasonic Facial Is a great way to gently exfoliate and rehydrate your skin using

ultrasonic

technology. The moisture is penetrated into the skin instead of leaving moisture on the skin! Come in for yours today! 30 mins  See this video of the treatment on the Doctor's
Chemical Peels
For best results a series of 6 treatments are recommended.
Avoid sun exposure prior to and immediately after to protect your skin.

Peeling is a side effect of a peel and not all skins will physically peel, however the peel is just as effective because the cells react to create newer fresher cells, making the skin more radiant and even.

Please be advised not to use retinols or acne medications 5 days prior to any waxing services. This will prevent any burning and excess skin removal.
Enzyme Peels A gentle way to remove dead skin cells and refresh the face without chemicals, leaving it soft and refreshed   $50
Lactic Acid Peel Lactic acid's a gentler alpha hydroxy acid. Over time, it can smooth the tone and condition of your face and reduce or remove mild marks and scars.  $95
Glycolic Acid Peel  Pores appear enlarged when they are clogged with dirt and bacteria, resulting in blackheads. During a glycolic acid peel, chemicals seep into the epidermis and remove the dead skin cells on the surface. The dirt and bacteria that can clog pores is loosened, which makes the pores look smaller. $95
Five Berry Pigment Brightening non peel Peel! An amazing peel for photo-aging, wrinkles, hyper pigmentation, post inflammatory pigmentation and acne. Gentle and no down time $100
Add on to facial $15 per pass  (A FAN FAVORITE!)
Modified Jessner's Peel 14%   A synergy of effective acids to help reduce the appearance of melasma, freckles, acne and mild cases of rosacea, aging skin, sun damaged, hyperpigmentation and acne.   Moderate peeling is expected after this treatment
$125